American Airlines and Sock Club collaborate on a design perfect for their jet-setting customers on the west coast.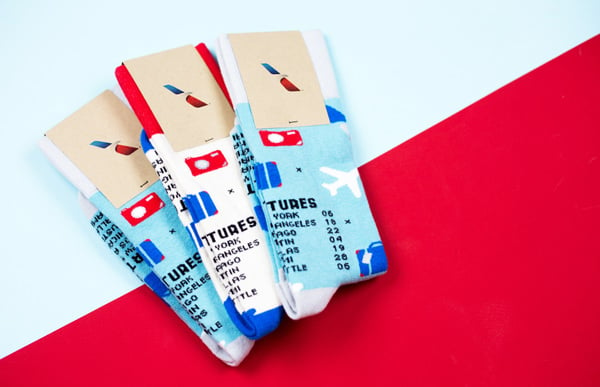 The Sock Club team had the great pleasure of designing an airport-themed sockfor American Airlines. Since 1930, American Airlines has been a big brand in aviation and actually has the largest fleet of airplanes in the world!
Tracey from American Airlines was in search of a great promotional product. She needed a custom-designed gift for her clients on the west coast. Recommended by AA headquarters, she was connected to Sock Club! We designed a quality-knit sock complete with the American Airline logo and departure times, perfect for every jet-setter.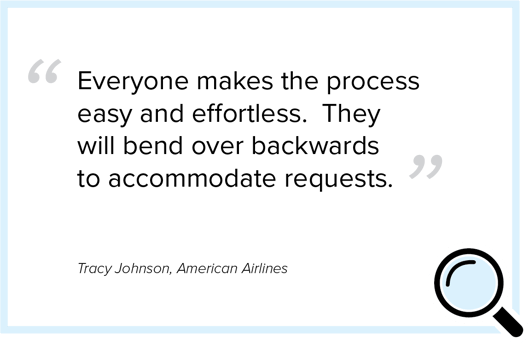 "Everyone at Sock Club makes the process easy and effortless. The team is engaged in the process and responsive to any & all inquiries. They will bend over backwards to accommodate requests. My inner designer enjoys the entire process of collaborating on the initial sock design and color combo. You guys are always spot on bringing my vision to life."
Thanks for choosing Sock Club, American Airlines!